RARE VINTAGE ATARI 800 COMPUTER SYSTEM (MINT) On Ebay
https://www.ebay.co.uk/itm/RARE-VINTAGE-ATARI-800-COMPUTER-SYSTEM-MINT/302845467416?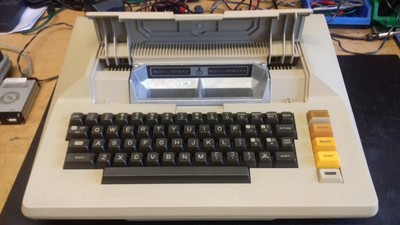 Forum Note: this user posts auctions that are not their own, please check carefully on any ebay links.
A nice computer, and while it seems expensive I have no experience with 8-bit Ataris so I can't say if it's worth it or not. But how can a refurbished item be "in mint condition"?
I don't like this persons account being an 'advertising' account for an online shop, I personally think such accounts shouldn't be allowed.
Falcon CT60e 060 - 256mb ram - Phantom bus and DSP accelerated // Atari TT - Thunder and Storm IDE 64mb ram - Lightning VME - USB LAN - ATI Mach64 2mb
Looks like more clutter. Personally I prefer the wedge shaped 800's anyway. They're like a baby ST.
A
T
A
R
I
FALCON/
CT60
@99/25Mhz 512MB -
A
T
A
R
I
FALCON/
CT60e
@77/16Mhz 512MB - 520STF 1MB TF68020 - 520ST unmodified (my very first computer) - A couple of useless XE's - and a really cool Atari desktop calculator
That price is insane. Really, they are not that rare and they are not as usable as a later model. I agree with mzry though.
Atari Super Hero

Posts: 894
Joined: Thu Sep 11, 2003 10:49 pm
Location: UK
All of their prices are insane. There's also a breadbin C64 for £250 + p&p.

Just price gouging while retro computing is at an all time high.

If people pay it then more fool them.
my reaction is also negative. It looks very expensive.

"MINT" is a pretty lofty claim. It was "refurbished to a high standard"? What does that mean? Who did the work, was it you? If so, what did you do, exactly? What was broken, how did you fix it? Did you recap it? If so, where are the photos of your work?
ranix wrote:"MINT" is a pretty lofty claim.
"Mint" usually means "original, like new". A refurbished item - no matter how well the restoration has been done - can't be said to be "mint". But it's the second most misused term in eBay vintage computer ads, after "rare".
Retro freak

Posts: 11
Joined: Wed Aug 02, 2017 3:40 pm
Buyer beware with claims of MINT. One time I fell into this trap with a MINT C64, seller angled all pics to hide damage and stated as fully working. Seller refused a return and PayPal rejected my claim. PayPal said I bought a used product and should expect fair wear and tear (including the fact is was not even working)
Very dodgy, I really hope no one is stupid enoug hto buy that. I Also Hate When People Start Every Single Word With A Capital Letter!
joska wrote:But it's the second most misused term in eBay vintage computer ads, after "rare".
Just had a quick look at their ebay store, and every single computer they sell are "rare". Some are just "rare", while others are "ultra rare". This includes an "ultra rare" Spectravideo 728, which is perhaps the highest selling MSX 1 computer in Europe. Even the C64 and BBC Micro is "rare".