I
used to have
an Atari 520ST and had this GREAT system stand. It was called the STation. Here is a sketch of the unit: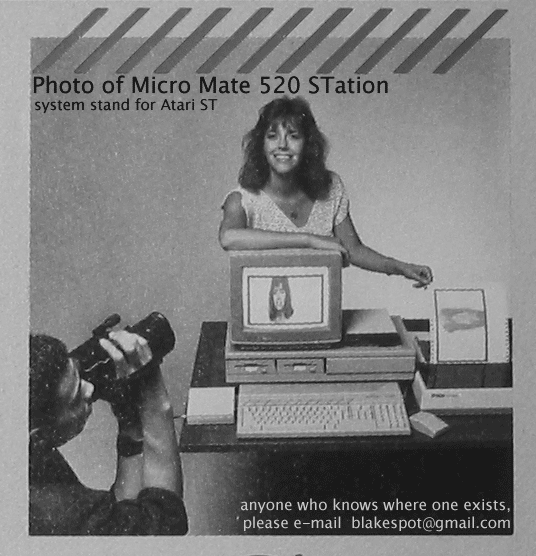 I am looking to reacquire a 520ST (and upgrade its RAM to 1MB - not a fan of side-unit disk drives) and want to buy one of these stands. I can find nothing on the web about it. I got mine back in 1987 and sold it a couple years later. Ordered it from STart magazine. STarts at the time would have the ad in there.
Can anyone tell me more about it - who made it, etc? OR where I might find one? Thanks!
blakespot