Hey guys,
here's another online image tool coded in Javascript for you to play around with:
http://tool.anides.de/
Just use drag and drop or click on the background to load images. The tool also supports the IFF format (incomplete). The button "Save" will download the image as an IFF file to use it on the Atari ST or Amiga.
Please use a recent version of Firefox or Chrome.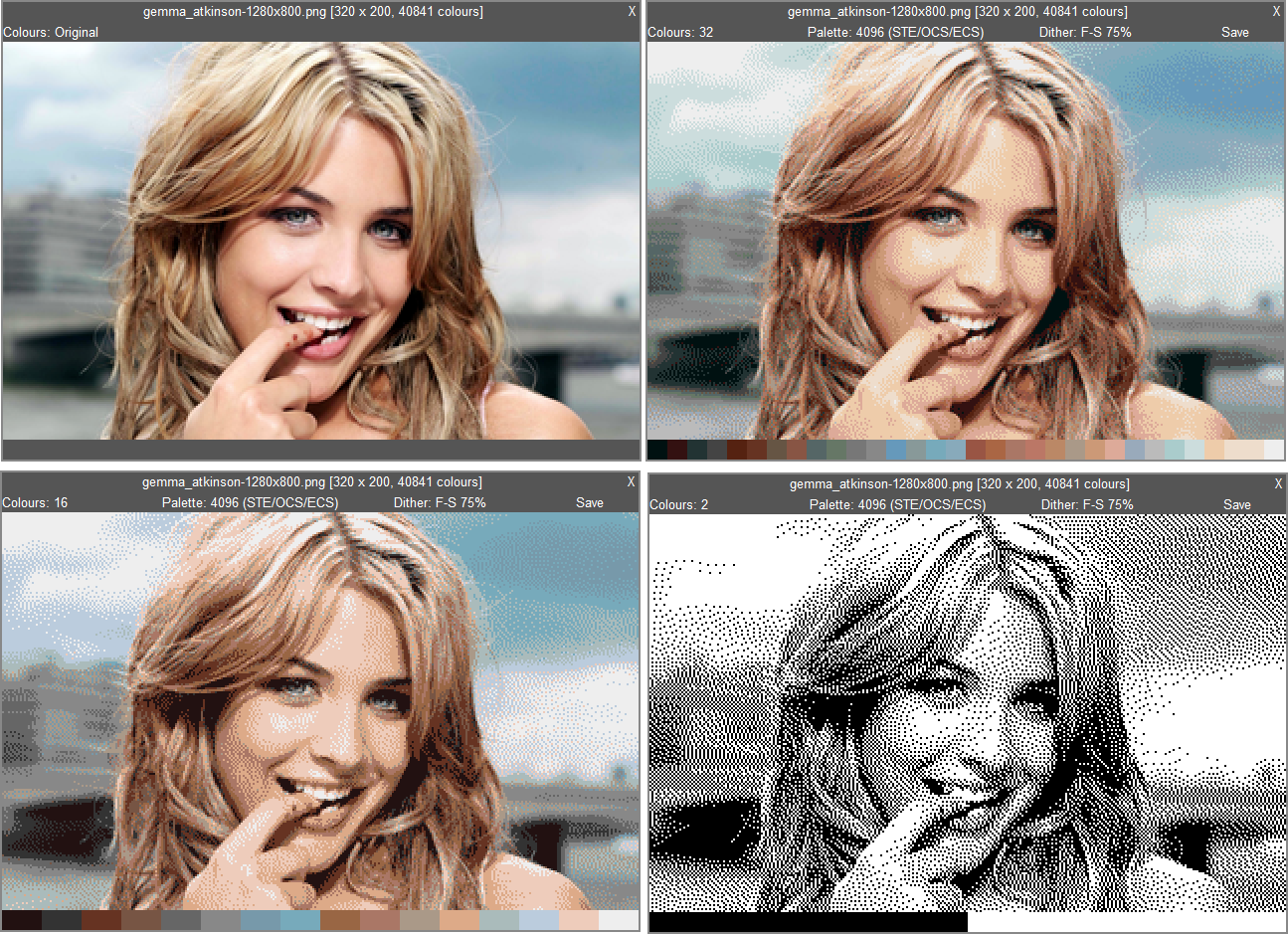 Sascha