Hi All,
I aquired a Mega Ste recently, but it was missing several components, incluing the case itself. I've got it working OK now, so it needs a box to put it in. These pics show the progress so far, it's not finished and its not neat or tidy, but it will hopefully protect the board from me dropping things on it
To start, some sheet metal, this has been kicking about in my garage for years, which is why its rusty.
I missed the shot of the sides being bent up, but this is the front panel being made - I didn't have enough sheet to make it from one piece
tacking the front in place
front welded on and trimmed
keyed for paint with a flap disk on my grinder
base too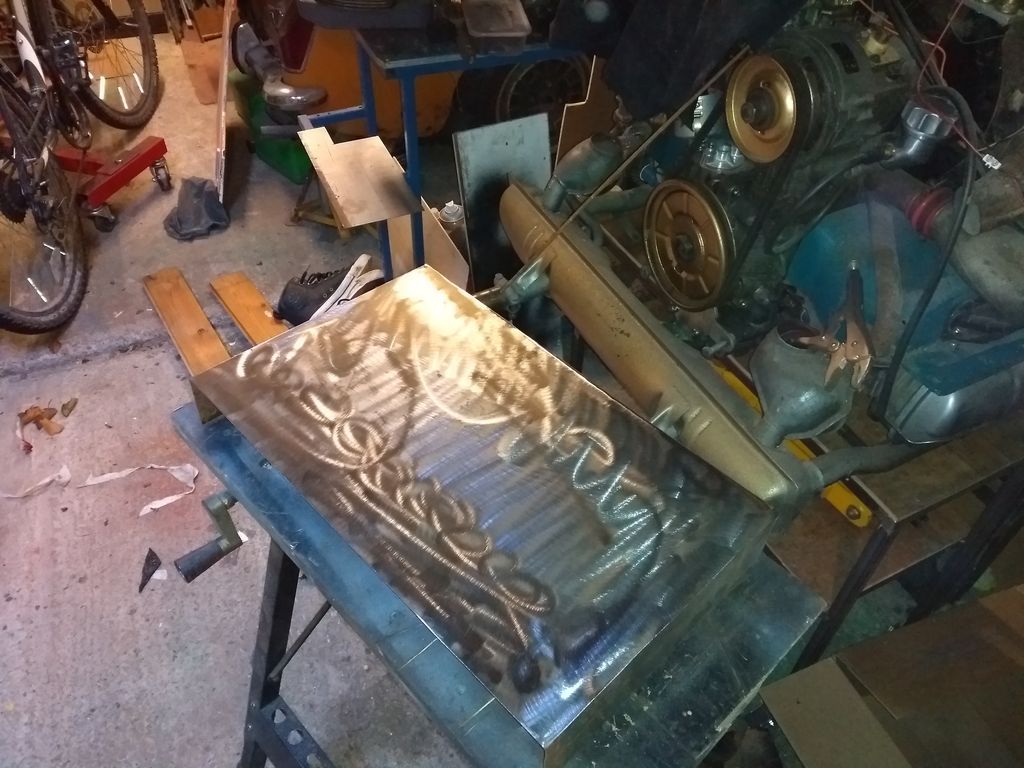 some primer to keep it looking tidy for now. I'll be adding car body filler to hide the small gaps later
the inside needs an insulation layer, filing cabinet hangers are usefull for this
glued in place
trial fit of MSTe
cutting openings for keyboard etc
trial fit again - note, I haven't cut the cartridge port as I don't have any.
floppy mount
supports welded internally
all in place and working.
Still to do:
I need to trim the back of the case to match the depth of the motherboard
I need to get more metal to make a top for the case
I need to make supports to the lid can have a monitor on it without bending
I need to paint it properly
and many other refinements