2 Atari's arrived today, 1x 520 STe and 1 x 520 STFM
The STFM was sold as dead, but it powered up and runs fine, bit of a result. Upon opening it up, just to be nosey and give it a clean, it all looks good. The motherboard has a lot of socketed chips and appears to be a good base for futher mods?
Here's a picture of it, and i've also uploaded a lower resolution picture of the board to the Wiki, as threr was not a pic of this revision on there.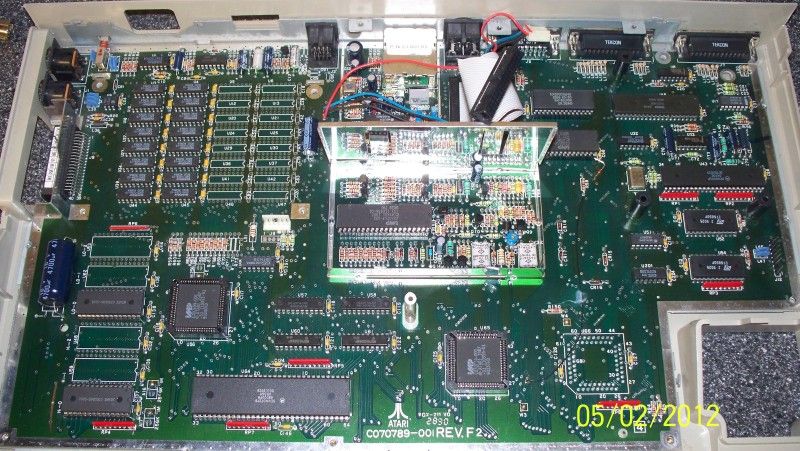 I also noticed a 'fix' that I presume Atari made to 1 leg of a chip under the floppy drive
Both Atari's have suffered from the yellowing of the plastic unfortunately, but im more then happy to have got them