Hello guys.... Im Lost! Usually my living room is filled with car parts... not today...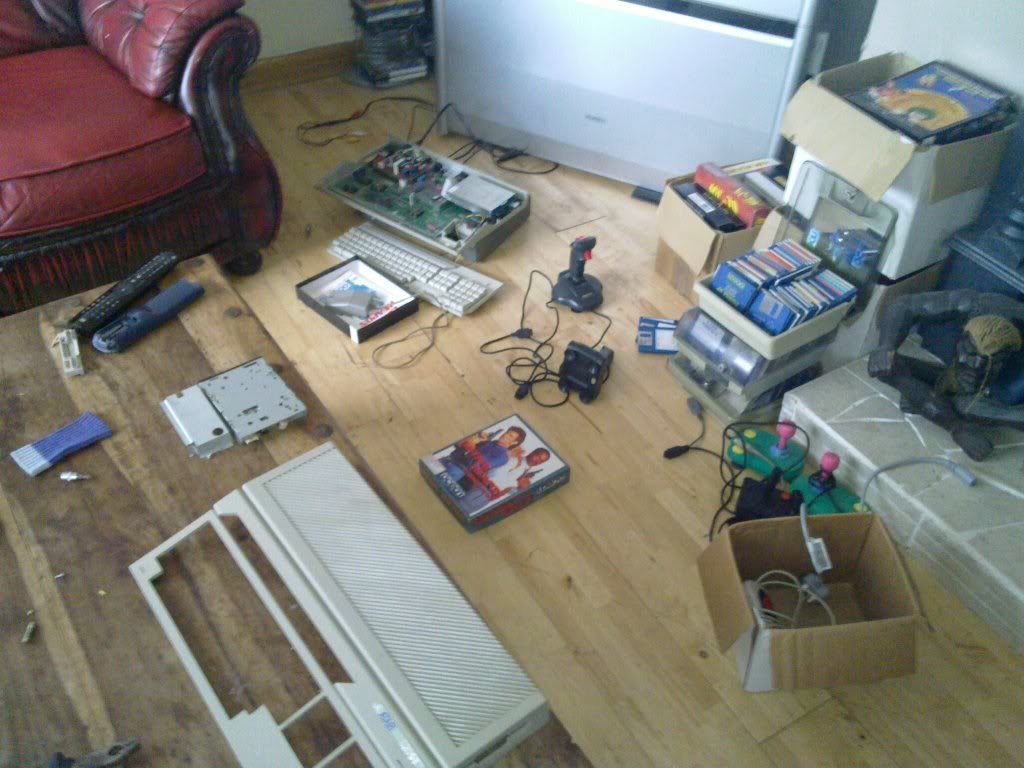 A friend gave a me an atari 520st the other day with a heap of games, when i finally remembered that a had to tune my tv in to find it!!!
When i did i got as far as this ...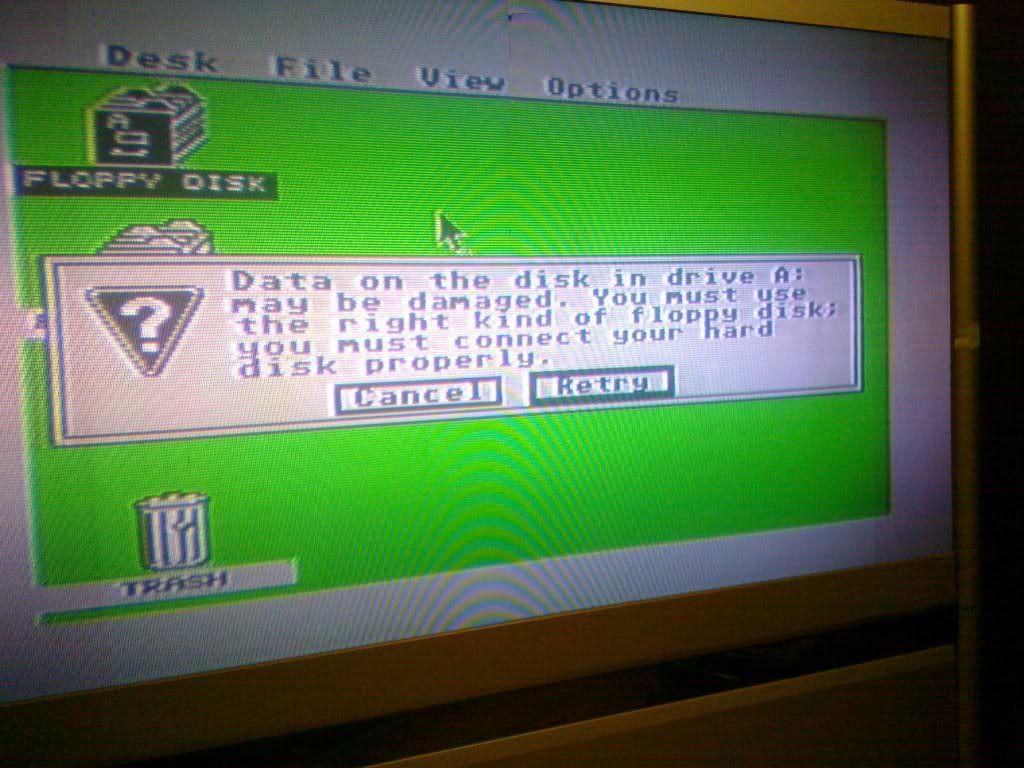 If i click on B...
And when i click OK the first message appears again.
I done quite a bit of reading and searching on the forum and came to the conclusion that i needed a new floppy drive... but i think it has one?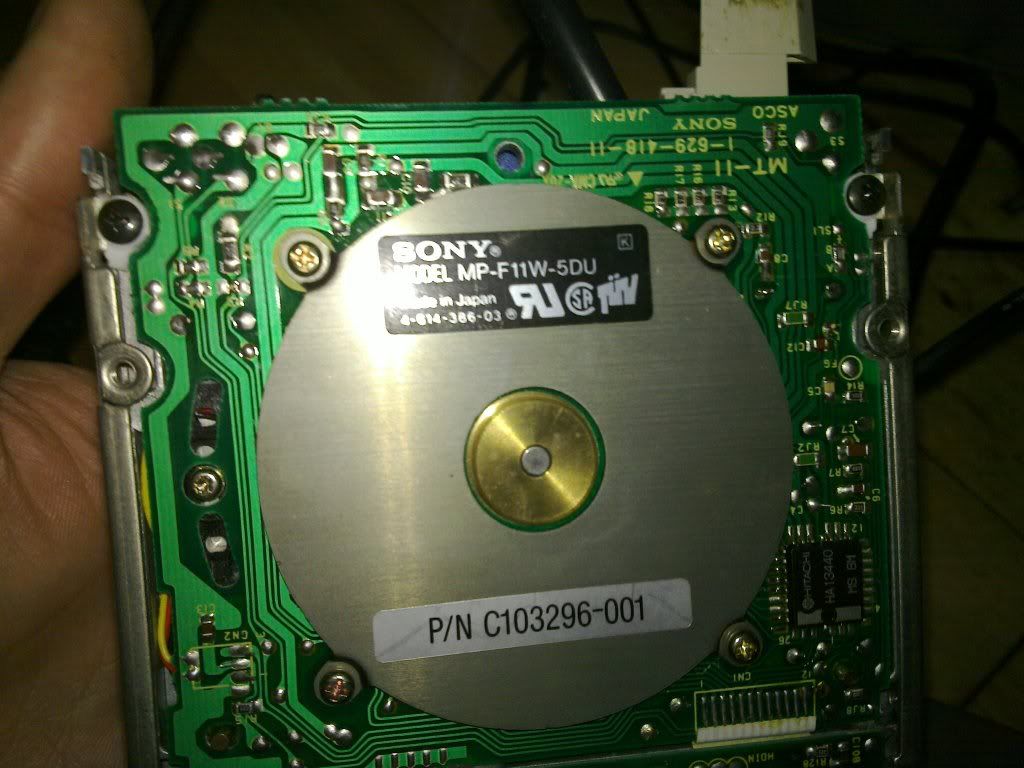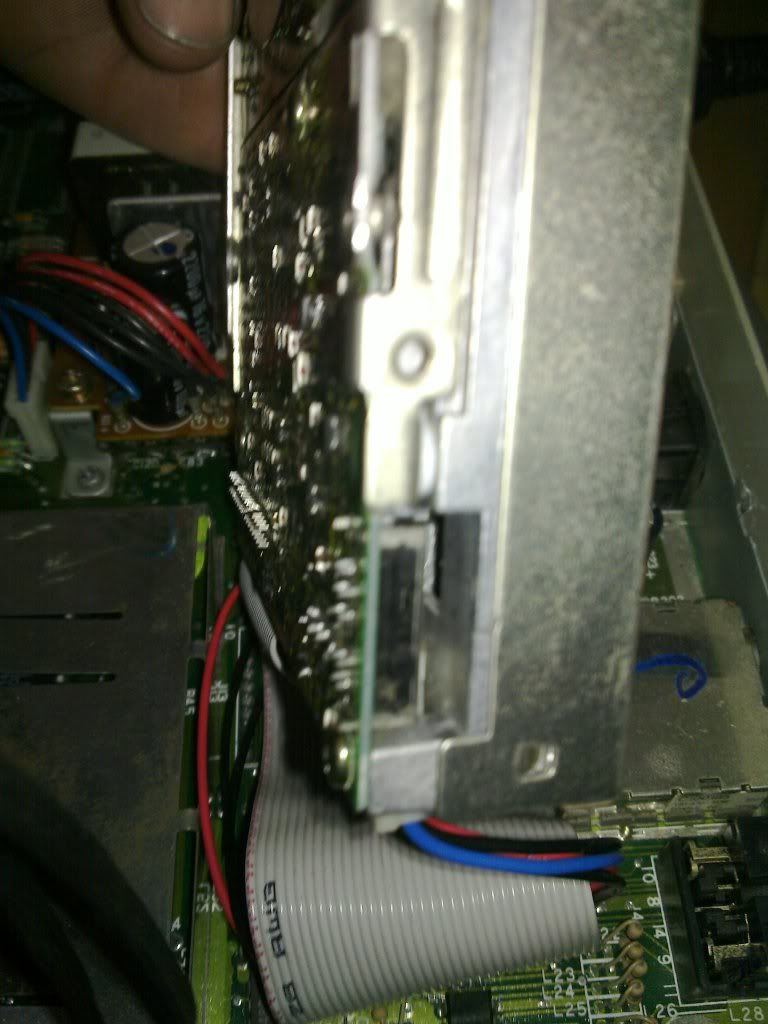 Im not sure if the previous owner has tried to install the new drive and failed or its not been installed properly...
So im guessing next on the list is to, clean & demagnetize the drive?
Im sure this has been discussed a million times
But i did have a search but it seems it could be caused by numerous things? Im not too good and working with things that involve me keeping clean
Thanks in advance, Sean.