ULTRA RARE VINTAGE ATARI 4160 STE COMPUTER SYSTEM On Ebay
https://ebay.to/2UdQFd2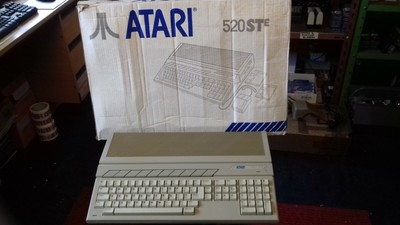 Forum Note: this user posts auctions that are not their own, please check carefully on any ebay links.
---
This Guy Again. He only sells "Ultra Rare Vintage Computers", even C64's are Ultra Rare. Now a plain 520STE became Ultra Rare just because someone rebadged it.
---
Maybe the seller thought we wouldn't notice both the box and the identification sticker on the underside say 520 STe.
It does look very nice though.
—
Boris

Atari 130XE
Atari 1040 STe
---