A
VIC-20 core
has been released a few days ago.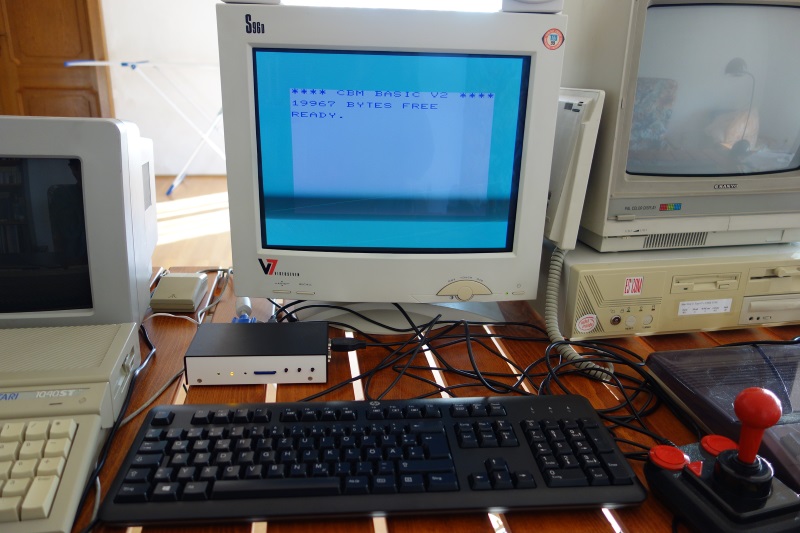 Scanlines are supported already, however a USB joystick is currently not supported, you have to use an Atari/Commodore-style jostick.
In the latest version you can switch in the menu between unexpanded VIC, 3K expansion and 16K expansion. There is no reset option in the menu yet, so you have to type SYS 64802 after changing the memory options to reset your VIC.
The core seems to be running very well, most of the games that I tried ran perfectly. However, there currently seems to be no way to load basic files, and I believe that multi-part carts (.A0 and .60) cannot be loaded either.
And there is a faint diagonal line across the bottom part of the picture - don't know what this is, and I haven't tried it yet on another display than my 17" CRT monitor.