Hero: The Realm is a game I developed for Windows in 2012.
It features intriguing puzzles and many levels with original pixel art graphics and my own created sound FX & music. Sadly I had to halt development half-way due to financial and life issues.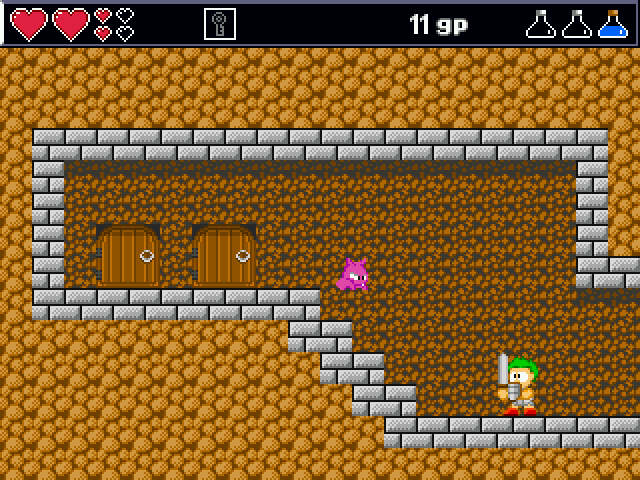 Screen of the old prototype version
Aims
It would be great to have the opportunity to create the "full potential" game with Kickstarter funded support. Timescale is possibly 6 months -
though a full recode in C, design and level design is in order
. I have the graphics and sound assets on standby. The prototype version was coded on Windows PC. Also, I've created a decent port for Nintendo Wii and a lesser known handheld, the GP2X Caanoo.
Platforms
This game will be available for all 32-bit Acorn OS, including Raspberry Pi and emulators. Now a software developer is on board (an incredible ARM graphics programmer) Hero: The Realm will be able to run faster and more "optimised".
The Kickstarter
There will be 2 main ways to support the campaign:
*You can make a donation of £5 to get priority access to a download.
*You may order Hero: The Realm on an SD-card or floppy disk with a custom printed label.
I will take in the poll results and please do comment!
Thanks.