Hello!
I opened up my falcon and I see this somewhat ugly mod on the motherboard, under the keyboard...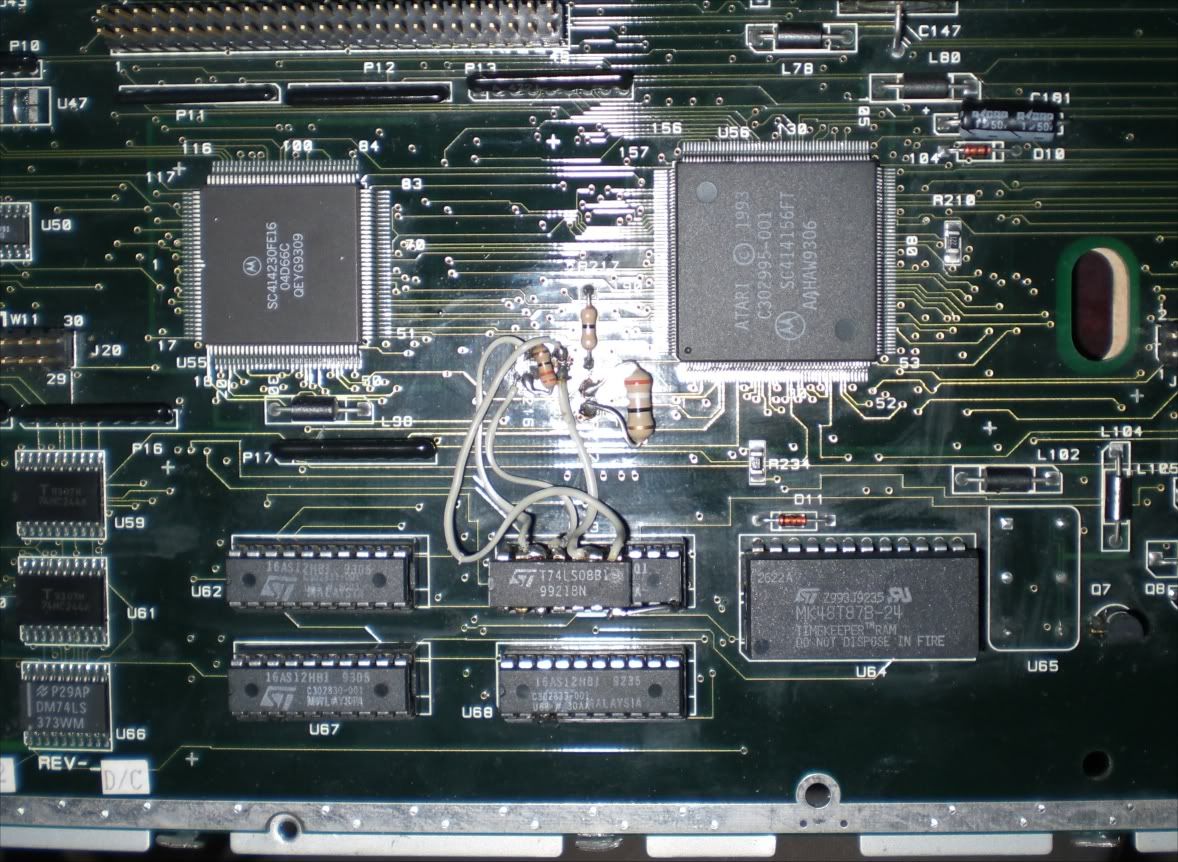 why is this done? does anyone know?
also it appeard the floppy cable is glued or something to the motherboard, is this normal?
the machine boots and displays the classic minimalistic OS screen...