Hi,
I am using F030 with Commodore 1084s with custom made cable connected to DB9 port on 1084s. Currently I am using Csync signal and everything works fine.
Let me post pinouts: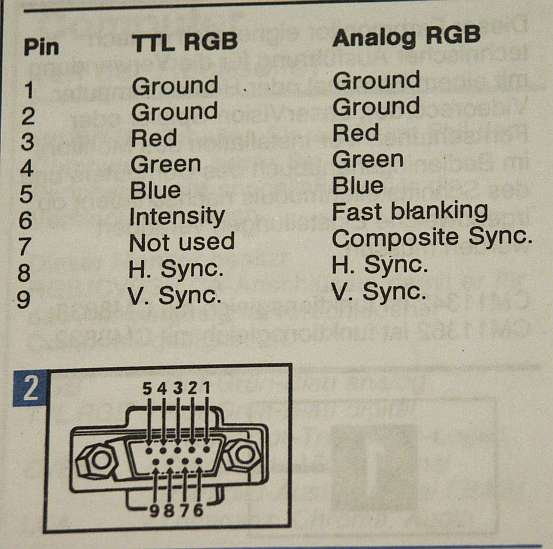 now I try to connect Falcons Hsync and Vsync (WITHOUT Csync) to Commodore 1084s signals and I get this:
Does anyone have idea why picture is distorted?
I am suspecting that signals from Falcon are too "strong" and that I should add some resistors on Hsync and Vsync...?