Hello! Perhaps filing a bug in the Github repo is the way to go, and I'll certainly do that if suggested.
I believe I've found an imperfection in the Sam Coupé core. I see it in the NoAGA 4K demo/intro. I've verified that I don't see it in Simcoupé or in the Youtube video of the demo. I haven't tested it on my actual Sam for a number of reasons (I don't have a power supply and it hasn't been booted in 15 years, but it's on my list of projects...)
Here's the demo on Youtube:
https://www.youtube.com/watch?v=hPj8tfB4raY
And here's a disk image:
https://files.scene.org/get/parties/201 ... _noaga.zip
As for the glitch, which shows up between the 1m05s and 1m10s mark when the borders move inwards slightly for the first time.
Here's how the demo is supposed to look AFAIK via Sim Coupé: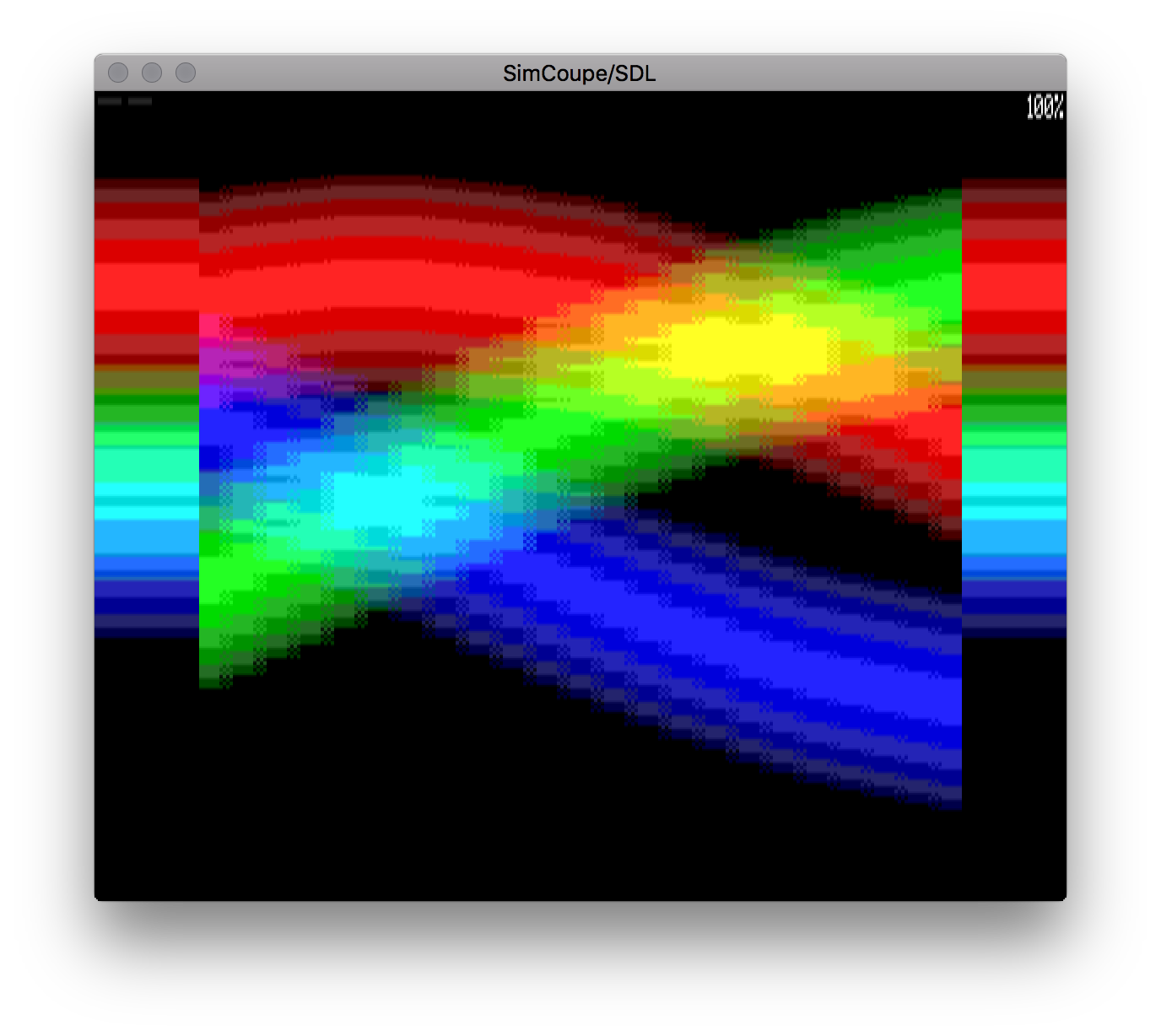 And here's how it looks on my MiST. Note the erroneous line of pixels down the screen a little way in from the right border: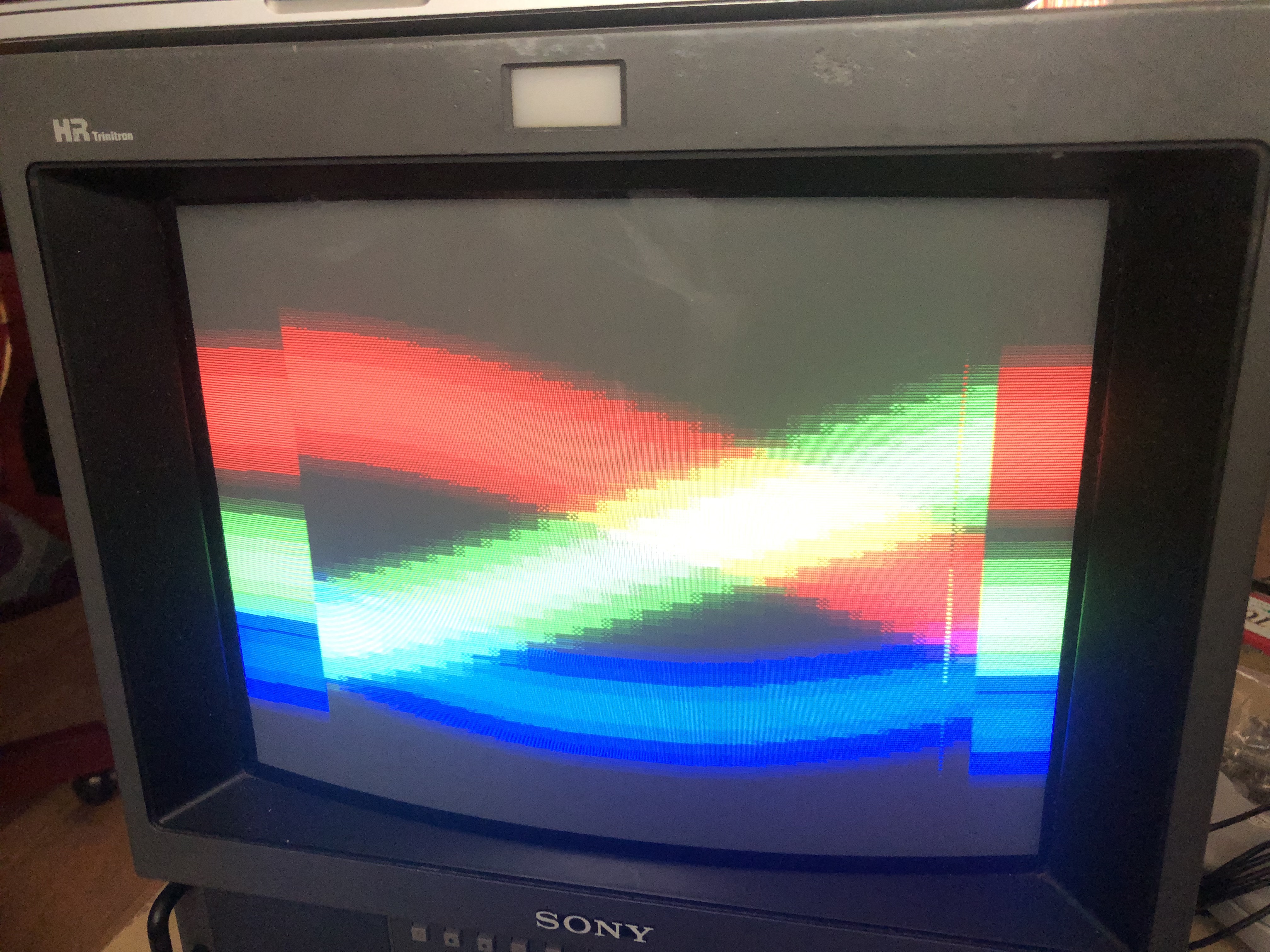 This line of pixels vanishes the moment the borders starts moving in again.
I'm running the most recent (2018/09/11) core. I'm running RGB out to a 15khz monitor.
CPU Speed: Normal. ZX Mode Speed: Emulated (doesn't make a difference for the glitch, though). External RAM: on. (Required for the demo).
Not a major issue by any means, but seems worth reporting as this core has precise timings and is more or less perfect.