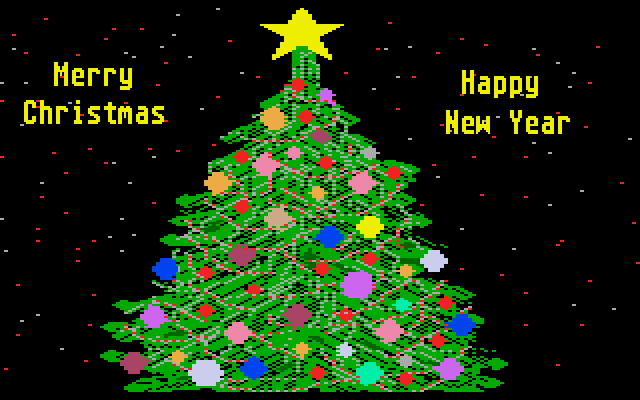 Hi all,
I was searching for stuff related to my old local computer club (ACE-St. Louis), when I came across two Christmas demos on demozoo. These were released by ACE-St. Louis's MIDI SIG in 1987 and 1989. They are basically compilations of Christmas music and Christmas-themed images culled from various BBSes and presented using the ALITE.PRG player.
I made video captures of each one, which you can watch here:
http://breakintochat.com/blog/2014/12/22/merry-christmas-atari-style/
My original intention was not to post videos, but rather to embed the EstyJS emulator. I got it working, but there is a bug in playback, so the music does not sound right. You can see what I mean
here
. I tried sending messages to Darren Coles on various accounts, but I haven't heard back, so who knows if/when it will be fixed.